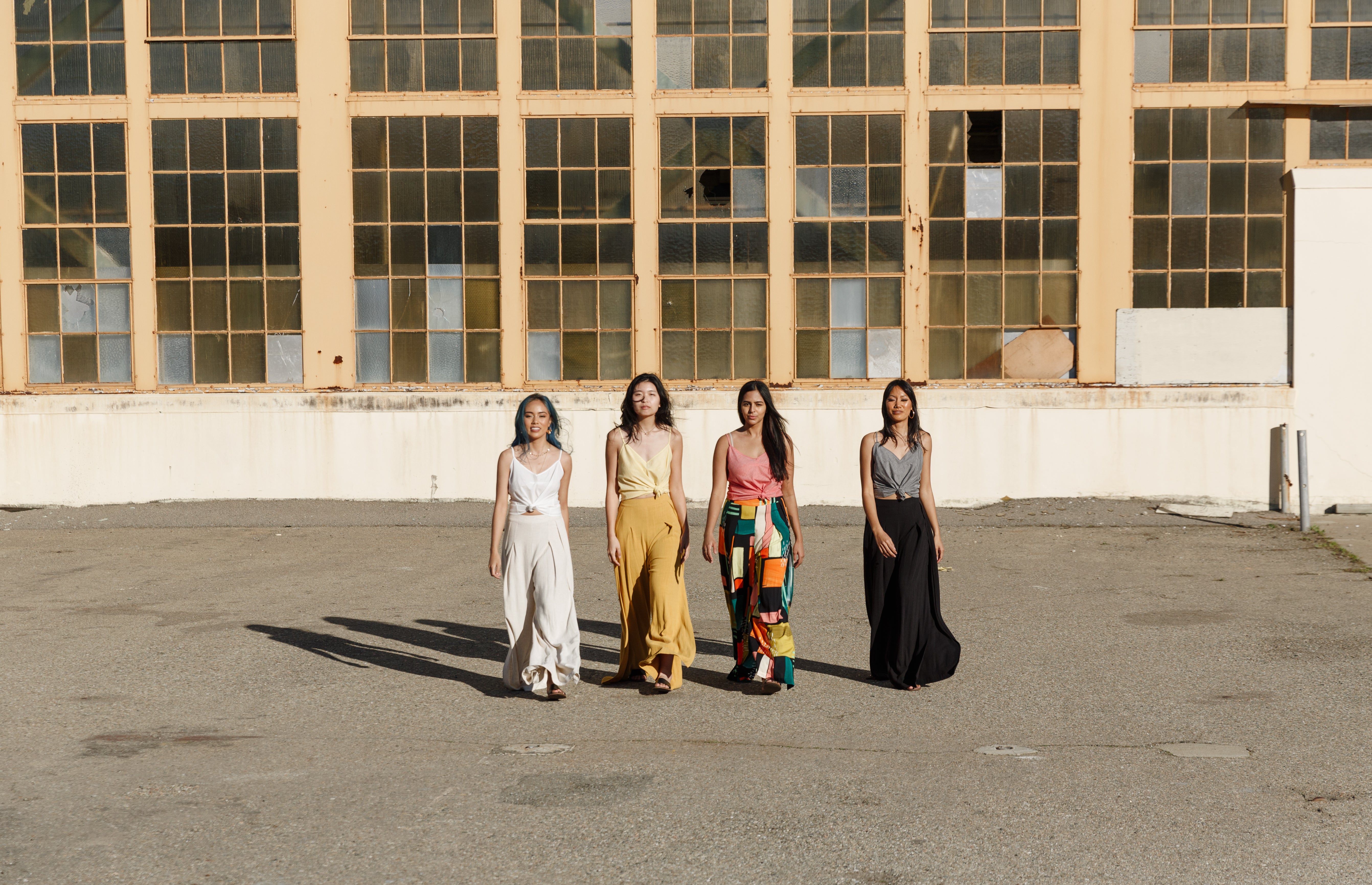 SS / 21 Lookbook
Tap into your inner child - laugh, dance, play, imagine, create. Wake up from the mundane, the forgettable, the humdrum monotony of our winter homebody self. Reawaken your fire, spread those wings and fly.
RIDE THE WIND
This season we are welcoming rediscovery of self, of space, of society. The year has been long and insurmountable. So, this spring, we exhale. We reconnect and explore. We let the wind carry the sounds of laughter far and wide to reach the ears of others that need to be reawakened.
COLOR. BLOCK. DENIM.
The functional, the ultra-wearable, the wardrobe staples...they're getting a playful update this spring. Introducing our 100% Japanese cotton twill in bold blocks of contrasting color that instantly elevate your day-to-day. It's time that our wardrobe "basics" became a little less...basic.
ON REGINA
Olivia blouse in our Painted viscose, size Small
Margot shorts in black, size Small
ON PRIYA
Chloe top in Saffron, size Medium
Sasha pants in Painted viscose, size Medium
A SHERBET-COLORED DREAM
The imagination begins to wander, slowly exploring what the promise of spring has to offer. Daydreams wash over us as the harshness of yesteryear thaws. Billowy skirts, and sweet camisoles for your outdoor tea party. Float in the perfect blend of Japanese cotton and silk - an all natural fabric for your all natural beauty.
AN ARTIST'S TOUCH
The creative adult is thechild who survived. We're tapping into that inner kid and embracing color, texture and bold brushstrokes, wrapping ourselves in the artist's canvas.
CREDITS
Photographer: Kala Minko
Assistant: Miki Wang
Models (left to right): Priya Kumar, JoJo Suitos, Jula Suitos, Regina Wang